The Association of Black Foundation Executives (ABFE)
2012 ANNUAL CONFERENCE & PROGRAM
Responsive Philanthropy in Black Communities (RPBC):
Mobilizing Our Resources for Impact
Join ABFE at our 2012 Annual Conference and James A. Joseph Lecture & Awards Ceremony on April 27 – 29, 2012 in Los Angeles, California to mobilize for impact.

In addition to the lecture, awards ceremony and networking opportunities, we offer attendees a set of innovative, informational and professional development workshops. Members of ABFE have come to look forward to this time of networking and engagement around shared interests in supporting Black communities and recognition of our colleagues in the field.

Take part with over 200 professionals from a cross-section of leaders in philanthropy including program officers, presidents, trustees and donors.
… More about ABFE's 2012 Conference
The theme this year is "Responsive Philanthropy in Black Communities – Mobilizing Our Resources for Impact". From our vantage point, our greatest resource is you, the people who support our communities using their time, talent, and/or treasure. As a result, we have designed several days of training on strategic giving for Black communities, coaching to reinforce and expand the transformational leader that you are, and workshops to highlight initiatives that show promise for Black communities across the US.

This is not just for funders!!! Our 2012 program is designed for funders, donors and practitioners alike, as well as anyone who is interested in contributing in the truest meaning of philanthropy to his or her community. We understand that philanthropy is cultural, and ours is a rich tradition of giving. New to the program this year will be organized discussions with Black foundation trustees, individual donors and civic /fraternal organizations; these groups will join conversations with our primary audience – Black foundation executives.


For more information, please contact Special Gathering at (410) 685-7664
or email abfe@aspecialgathering.com
Thank You to Our Sponsors
Executive Sponsors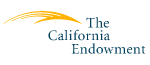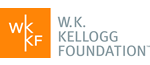 Platinum Sponsor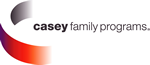 Gold Sponsor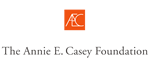 Silver Sponsors

JP Morgan Chase
Northwest Area Foundation

Bronze Sponsors

Credit Suisse
Verizon